Welcome to Shire Slings. Woven Baby Wraps & Ring Slings made with love in Yorkshire
All of our woven baby wraps and ring slings are designed and woven right here in Yorkshire using the finest quality, locally sourced materials. By supporting local artisans who share our passion for quality, we aim to help keep the areas historic weaving heritage alive.
We use a local jacquard loom for the weave and a team of professional seamstresses to bring the Shire Slings designs to life. Our slings are woven and sewn to be durable, beautiful and easy to use, whether you are new to wrapping or a baby wearing wrap master!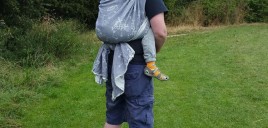 After the excitement of big camp last weekend, some busy work here at Shire HQ and preparing yet more camping stuff for our family holiday, we took some time out today to go for a stomp around and a picnic in […]
Read More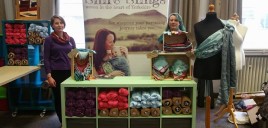 We have just arrived home after our first sling show of the year – and what an amazing start it was! Sling It is a not for profit community interest company run by sling librarians across the country who volunteer […]
Read More